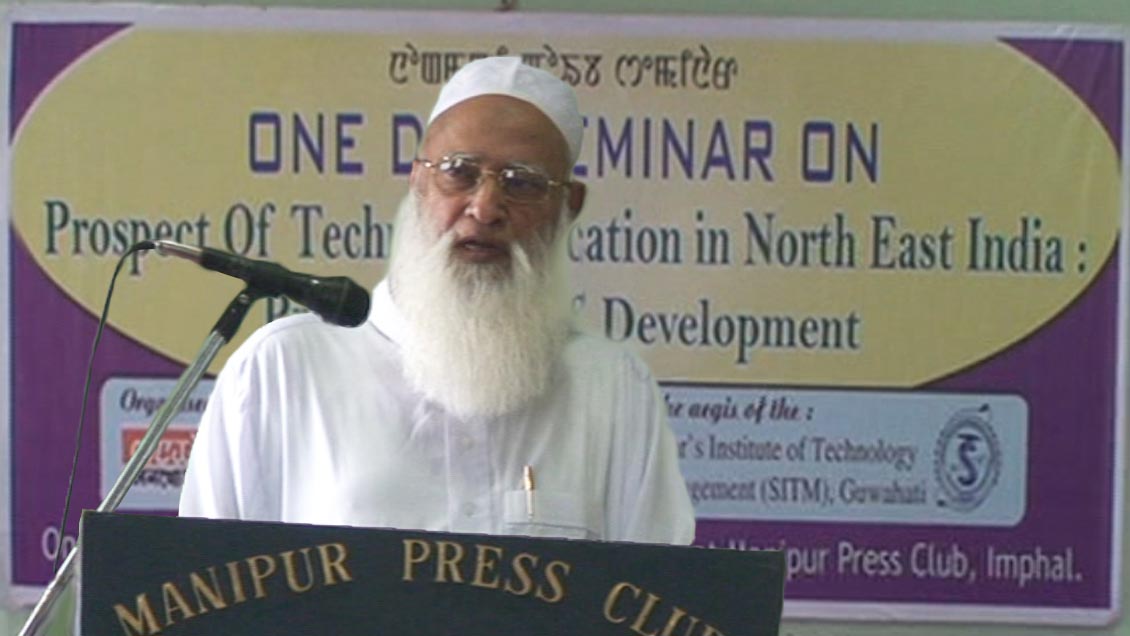 A one day seminar on "Prospects of Technical Education in North East India: Present Trend of Development" was held at Press Club, Imphal on 19 by Sanathong Publications, Imphal under the aegis of Scholar's Institute of Technology & Management (SITM), Guwahati.
Dr. Ng. Bijoy Singh, MLA Khurai kendra, ex-vice chancellor of Manipur University and Dr. A.A.S.H. Barbhuiyan, Director, SITM were the chief guest and president respectively of the ceremony. Dr. Bijoy pointed out that the modern civilisation is based on information and technology. If we are to be in the limelight then we have to accelerate our steps and most importantly adapt our ways of living in accordance with the changing trends of the information age. He added that the seminar organised by Sanathong Publications was very appropriate with the present time and predicted that it will bring notable changes in the education system of the northeast.
Dr. Barbhuiyan stressed on the problem faced by the students of north-east studying in the other
parts of the country and the need to find an alternative within north-east states. He expressed the problems faced by the government technical colleges and how the private colleges are more equipped and better in infrastructures. He also pointed out all the important points required in choosing a good technical college for the future of the students.
The other speakers of the seminar include:
1. Dr. Kh. Manglem Singh, Associate Professor, National Institute of Technology,
2. Dr. Th. Kiranbala Devi, Associate Professor, Manipur Institute of Technology,
3. Dr. Th. Shanta Kumar, Principal, Scholar's Institute of Technology & Management