Principal's Message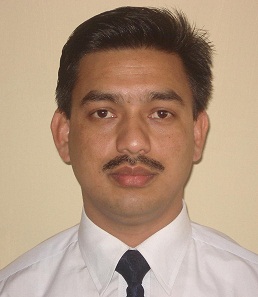 Dear Students, Staff and Parents,
SITM welcomes you again to its pristine house of fully dedicated faculties and staffs for the session of 2014-2015. The foundation of our college holds a higher standard and expectation for each student. Our experienced and efficient faculties contribute to its strength with their unrelenting endeavor and commitment.
We are unswerving in molding the young minds to inspired learners, innovative thinkers and creative problem solvers so that they can adapt with the current developments without question. Choosing SITM as your children's educational home is choosing the best facilities. We carry excellent and well-researched facilities, comprehensive curriculum, student support system plus innovative and effective leadership under our esteemed faculties and staffs. We value the interest of our respected parents and promise a brighter future for their wards.
I solicit our students to extend their commitment in maintaining an extraordinary record of achievement and contribution towards extra-curricular activities. I would like to remind the willingness to act responsibly within the educational premises and full participation in the academic and co-curricular programs on the students' part. This will not only lead the institution towards success but will as well provide an enjoyable atmosphere. 
Besides, I pledge creation of better problem-solving and application of classroom learning with our resourceful faculties. Collaboration with colleagues on various issues like exemplary practices, interpretation of student's performance and design assessments on the faculties' part is also implored.
I again wish you a wonderful year ahead. I am proud to be in SITM and I am open to any kind of assistance required in educational arena, thus, please feel free to contact me as and when needed.
Sincerely,
Dr. Th. Shanta Kumar
[Principal]